Ode H. Hines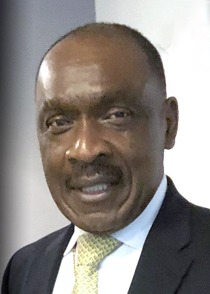 FaithCanon, Inc. Co-Founder/Chief Executive Officer

Rev. Dr. Ode H. Hines is a dynamic and passionate leader with decades of experience in the ministry and business realms, and his philanthropy is world renowned. He currently serves as the pastor of Greater Good Samaritan Baptist Church in Washington DC where he is preached the good news of Christ for over two decades.
As a ministry leader, Rev. Dr. Hines has reached out globally to share Christ's love and spread messages of hope and forgiveness. In 1999, his missionary work led him to Kenya in 1999 where after witnessing the devastation from the HIV/AIDS epidemic, Rev. Dr. Hines founded United World Missions. Through this organization, over 800 Kenyan children, whose parents had died from the AIDS virus have been able to obtain food, shelter and education in a safe environment. Through God's grace, the ministry now supports projects in India and the Philippines. United World Missions has allowed Rev. Dr. Hines the opportunity to preach God's Good News worldwide and also serve as Presiding Bishop of Overcoming Faith Churches of Kenya and Uganda and Presiding Bishop of Prayer Tabernacle Church where he ministers throughout Israel, Egypt, the Philippines, India, Japan, Australia, the Bahamas, Caribbean, Trinidad, Tobago, the Dominican Republic, Ghana, and South Africa.
Rev. Dr. Hines has been blessed with an acumen for business as well. He has consistently succeeded in the business arena, serving as founder of several multi-million-dollar business ventures since 1979.The endeavors include:
Founder/CEO of Beautify Professional Service Corporation, a national corporation reaching over $14.5 million in sales and employing 800 employees across the United States.

Winner of SBA Small Business award for Washington DC, Region for 2001 

Founder and Incorporator of Integrity National Corporation, thriving government contractor 

Founder of The Little Samaritan Child Development Corporation, a full-service childcare facility servicing underserved communities in Washington DC

Founder of the Overcoming Faith Christian Academy, Kenya, Africa

Founder of The Greater Good Samaritan Community Development Corp
Given Rev. Dr. Hines' background, it should come as no surprise that he was at the helm of founding
FaithCanon, Inc., seeking to connect Christians across the globe in a more meaningful and Christ-centered way.
.