Thomas W. Cullin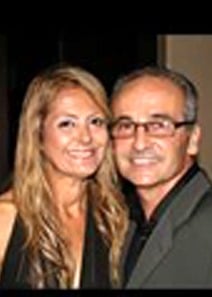 FaithCanon, Inc. Co-founder and Chairman of the board

Thomas Cullin's story begins with initiative, creativity and the courage to take big risks. Thomas began his career nearly three decades ago on Freeport NY where he owned a successful construction company for 15 years. In 1993 he relocated to South Florida where he opened De-Concrete of South Florida which specialized in the design Stamped concrete.
After acquiring his Real Estate license in 2002, Thomas went on to form Executive Team Realty, an international Real Estate marketing company. He climbed to the pinnacle of the housing industry and quickly advanced into the condo conversion Real Estate arena. Thomas took his construction experience into the purchase of multi-family residential income properties where he would purchase mismanaged properties and would rehab and stabilize and sell based on cap rates. He acquired a 48 unit property in Corals Spring with partners. Together, they rehabbed and converted with great success. Subsequently, they purchased a 340 unit B property in Tampa and successfully sold out. Thomas moved on to be a junior partner with Sunvest Communities where he acquired and converted over 8000 units in Florida, Arizona, Colorado and Las Vegas totaling over 1.2 billion dollars. Thomas was in charge of running the construction on 18 projects nationwide with an 18+ million dollar budget.
Executive Team Realty became the In-house broker for 8 locations in Florida representing over 2500 units. Thomas and his partner managed over 65 real estate professionals for these projects. Thomas ranked # 1 producer in Parkland Golf and Country Club for INCI communities selling over 60 million dollars luxury homes in 2005 and 2006. Subsequently, he built and sold new homes; a venture he credits with giving him a comprehensive knowledge of all phases of the building permit process as well as home construction and marketing. He has learned a lot about quality residential construction and gained experience with contractors. Client trust and professional performance are the very basis of Thomas's accomplishments as a real estate agent. They are the result of his unsurpassed expertise in property acquisition, construction, remodeling, development, and asset management. Combining that knowledge with communication, marketing, and negotiation skills have placed him firmly in the upper echelon of Broward's premier real Estate associates. Detail oriented and analytical, he credits his strategic thinking as a vital element in his success.
Thomas is a respected expert in the sale and acquisition of listed and confidentially offered luxury homes, estates: and new developments in South Florida. Thomas gained his superlative listening and communication skills which have allowed him to develop an almost intuitive understanding of the needs, goals, and lifestyles of his diverse clientele. Invaluable in difficult transactions, he uses his experience and talent to anticipate and solve problems by reaching across the aisle with a "can-do" attitude and ensures win-win outcomes. Thomas is now the proud founder and CEO of Eubra Realty Corp, This boutique Agency is a full-service, luxury real estate brokerage and lifestyle company representing clients worldwide in a broad spectrum of classes, including single-family residential, new development, commercial and residential leasing and he is working on his vision to bring state of the art technology to service his clients.
Deeply committed to South Florida, Thomas is also a devoted husband. He considers his family to be his primary interest. His personal philosophy is manifest in his devotion to many non-profit organizations related to the heart, spirit, consciousness and being a better person overall. active and athletic, he enjoys traveling, long-distance cycling, golf and snow skiing.